Special Offer: Students and Faculty

Get Unlimited Digital Access at the Education Rate for
only $5 per 4 weeks.*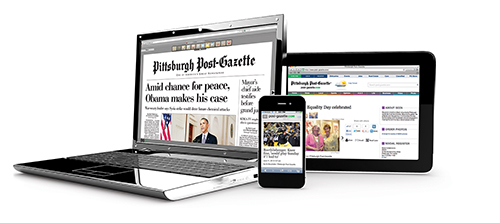 Here's what's included:
Unrestricted access to post-gazette.com
PG Reader app
PGe, the daily e-edition
Ability to comment online
Access to over 400 discounts, learn more
*Washington Post
*A valid school email address is required to qualify for the education rate. Contact us at 412-263-1551 if you do not have a school email address. Price and product availability are subject to change. 52 weeks of premium digital access to the Washington Post is a benefit available through an agreement with The Washington Post and is subject to change or cancellation at any time without prior notice. Benefit available to current print and digital subscribers to the Pittsburgh Post-Gazette only and is non-transferable. Limit one free Washington Post Digital Premium subscription per person. Additional restrictions may apply.
FREQUENTLY ASKED QUESTIONS