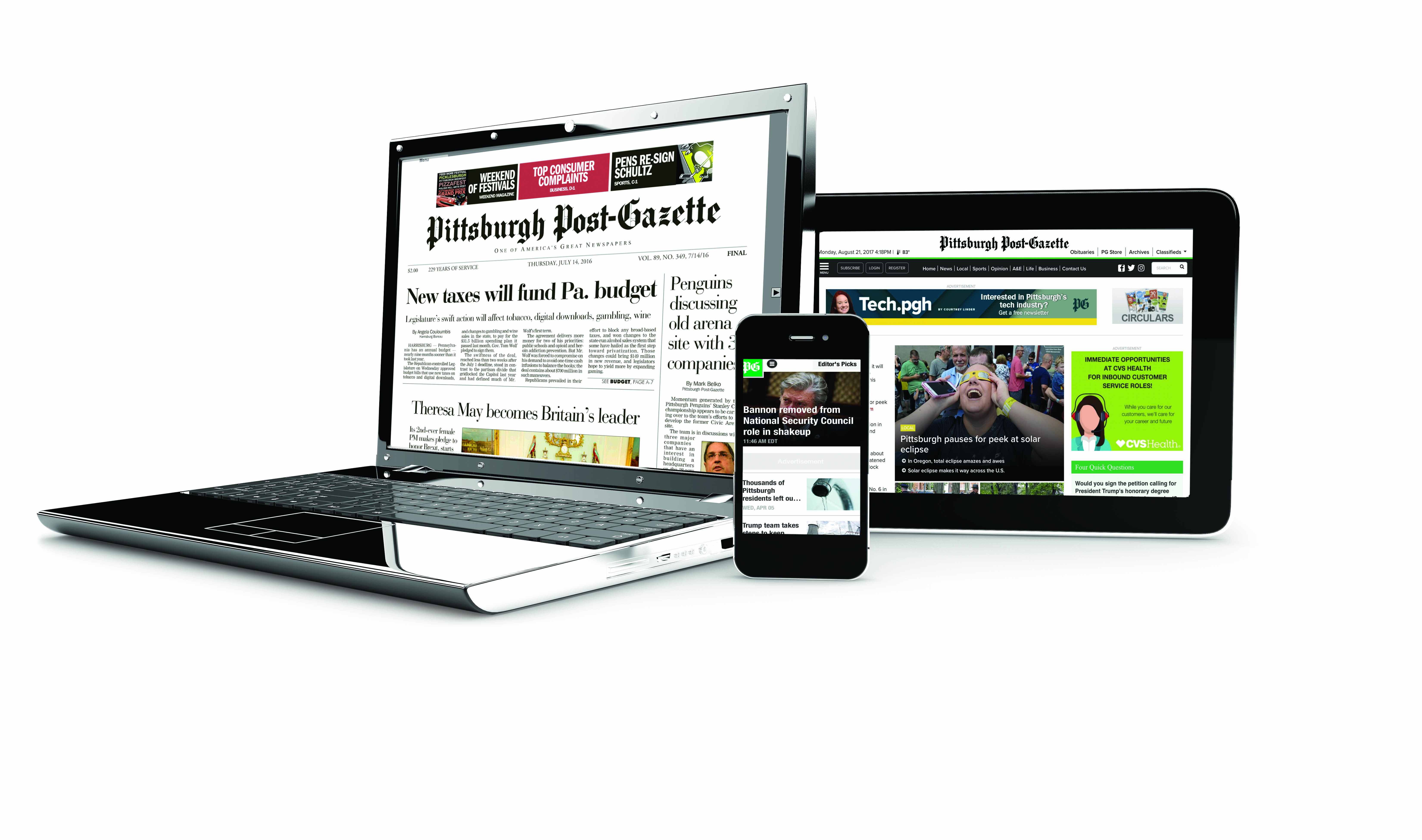 ALL-ACCESS DIGITAL
---
Unrestricted access to post-gazette.com
PG Reader app
PGe, the daily e-edition
Access to premium member-only content
Access to paid commenting
20% Off

Annual All-Access Digital
---
Unrestricted access to post-gazette.com
PG Reader app
PGe, the daily e-edition
Access to premium member-only content
Access to paid commenting
Get 2 months free with the annual digital access plan.
Other Subscription Options
Your credit card will be automatically charged in advance every four weeks unless a different renewal term is specified in the offer. Prices are subject to change. All payments will be applied to any outstanding balances from previous subscriptions first. Click here to view additional terms and conditions.