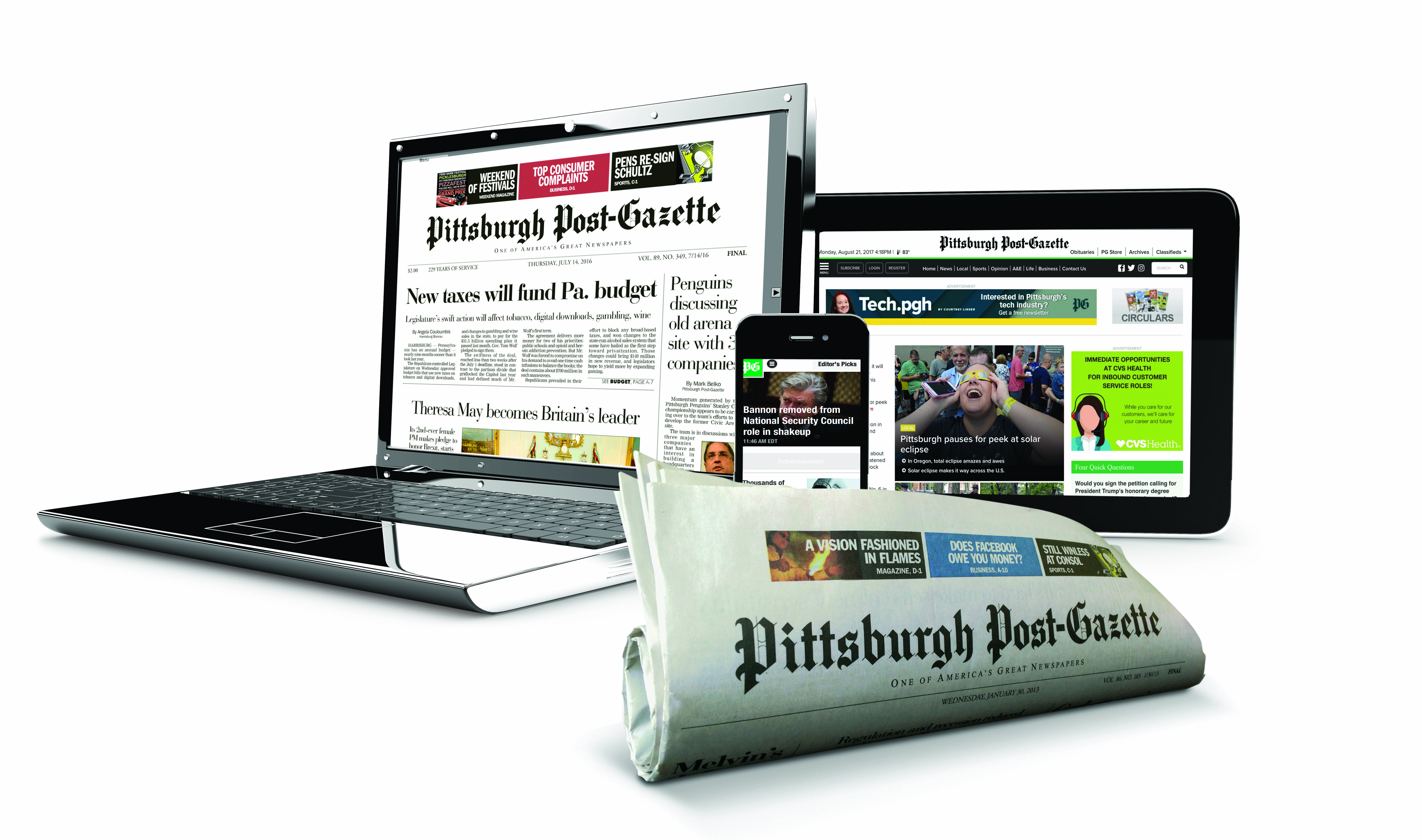 Choose how you want to access the Post-Gazette.
CURRENT SUBSCRIBERS
---
Digital access is already included in your subscription. Just click activate.


ACTIVATE
DIGITAL ONLY ACCESS
---
Get digital only access to the PG from the web, mobile, tablet, apps and daily e-edition.
SUBSCRIBE
PRINT + DIGITAL ACCESS
---
Select home delivery of the print edition. All print subscriptions include digital access.
SUBSCRIBE
More Subscription Options