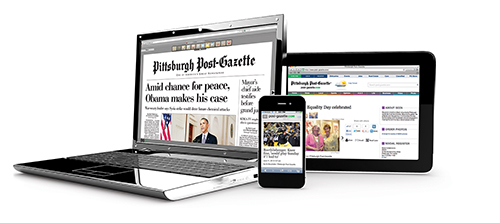 Get
$25

worth of Shop Your Way Points at Sears and K-Mart

when you activate your Post-Gazette.com Account

A digital subscription is already included in your current PG subscription.
Click activate to start your digital subscription.
Offer ends May 31, 2015. Valid only for Post-Gazette print subscribers who have not yet activated their digital access.
Click here to view other restrictions.